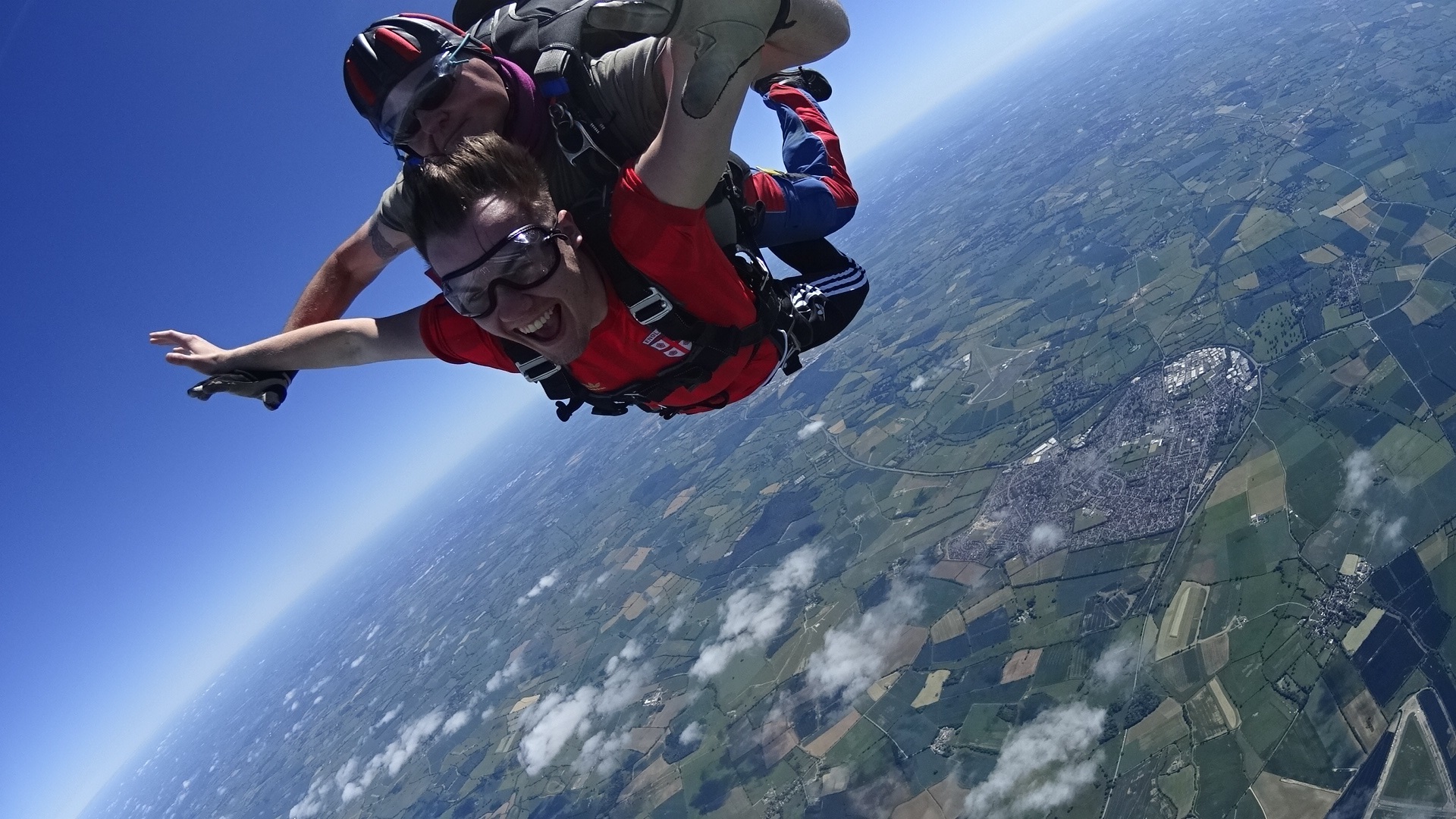 Skydive for NCW in 2021 – October
Take the plunge for New College Worcester and raise funds to help blind and vision impaired students.
Experience an exhilarating free-fall from 10,000ft at speeds of up to 120mph attached to a qualified instructor before gliding towards the ground and landing in front of your friends and family.
A training and safety briefing will be provided and your jump will be fully controlled by your experienced instructor from start to finish.  All you need to do is enjoy the ride!
To ensure the safety and peace of mind for all participants and instructors, the airfield has put in place a number of safety practices which must be adhered to at all times; Skydiving – New Dropzone Protocols.
Click HERE to watch a YouTube video of NCW supporter, Finley Stanley, taking part in his exhilarating skydive.
"Looks great!  Sign me up!" …
Pledge to raise £500 in sponsorship for New College Worcester and you can jump for FREE!
What you need to do:
Minimum age 16 years, maximum weight 15st and some medical restrictions apply. Being blind or vision impaired will not exclude you from this fantastic opportunity.
Contact Jodi Brandwood on 01905 763933 or [email protected] for more information or simply read the information pack before clicking online and pay the registration fee at Skyline Events