The BTEC First award in Travel and Tourism is a vocational course and aims to equip students with the understanding and skills needed to gain employment in the industry, or study the subject at a higher level.
It will also give students skills that they could take to any form of employment in any setting.
The challenges of meeting the needs of a student with a vision impairment include:
The need to understand and interpret graphs
Navigating and filtering research materials through the internet
Assessment using visual stimulus materials
Lack of incidental learning which is acquired through sight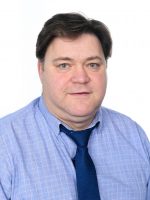 Examples of adaptations for vision impaired students
Structured work on developing research skills, through the use of resource banks of large print, Braille and electronic materials
Internet materials and sites are screened for access and where necessary reproduced in another format to allow ease of use
Use of tactile diagrams e.g. graphs and tables
BTEC First award in Travel and Tourism:
The course includes two core units that form the fundamental knowledge and understanding of the travel and tourism sector, followed by a selection of four optional specialist units from which a further two are chosen.
Unit 1 is assessed with an external exam, which will be taken at the end of the first year. The exam will include multiple choice questions through to questions that require extended writing.
The other units are assessed internally via a number of assignments for each unit; these assignments will build up a portfolio of work.