Pat Dyson
Chair of Governors and Designated Safeguarding Governor
Pat retired from her role of Executive Principal of Sense College at the end of March 2023. In this role Pat had strategic responsibility for two post-16 Independent Specialist Colleges, who work with students with special educational needs and disabilities. Throughout her career Pat has undertaken a number of non-executive roles in local and national disability charities alongside her employed roles. In addition to being Chair of Governors for New College Worcester, Pat is also Chair of Governors for Hereward College, Coventry. Pat`s employment history is 27 years in the public sector, in civil service and local authority senior management roles, with a further 18 years` experience in the voluntary sector working in local and national charities. Additional roles previously undertaken include part-time inspection roles for the Adult Learning Inspectorate and Ofsted, inspecting post 16 specialist education and employment provision.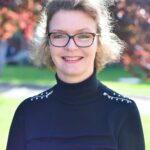 Rachel joined NCW in September 2022. Her previous role was as Headteacher for another Worcestershire residential special school and so she has a great deal of experience in the education of children and young people with special educational needs.
Whilst working as an engineer, Philippa began supporting blind people to retrain, following redundancy due to the introduction of computer-controlled machinery.
Since then, she has established award-winning employability programmes that operate internationally and has led research, policy and fundraising teams in national charities. She now works as an independent consultant, committed to enabling people to reach their potential. At NCW this means listening to students and helping them to follow their dreams.
Mary is pleased to be able to use her skills as a previous optometrist and rehabilitation worker for visually impaired people as a Trustee Governor at New College Worcester. Mary is no stranger to specialist VI provision, having taught ILS and Mobility for more than 8 years in a residential setting. Mary has at different stages been a parent governor and a staff governor in different fields, and feels very welcome in this vibrant community with its holistic approach.
Steve is Director of Assistive Technology at Leonard Cheshire and has led a range of service and product developments over many years in the sector – from the speech system that drives Amazon's Alexa and Kindle products to accessible ATM's and access to TV. He is married with two children and has many interests outside of work – fragrance and coffee roasting being two of them.
Having Graduated from Loughborough University, Linda Morris joined the NHS as a trainee Financial Manager in 1975. After qualifying, she spent a spell as assistant treasurer at Powys Heath Authority before relocating to the South East. Having worked in all sectors of the NHS, she was appointed as Director of Finance and Business Development for Royal Berkshire Ambulance Trust in 1992 and later moved into Health Commissioning roles in Berkshire and Buckinghamshire. Having spent more than 25 years at board level, she is particularly interested in corporate governance and risk. She is a Trustee and treasurer of a learning disability charity in Gloucestershire. There is a family history of blindness and vision impairment on both sides of the family, so she is delighted to be able to support the work of the college.
Tim is retired after a 44 year career as a Chartered Surveyor specialising in residential development and estate management. In that time Tim held senior UK positions in the corporate world, including at Taylor Wimpey, a FTSE 100 company. His last 13 years were at Savills during when he acted as a consultant to NCW. Tim is particularly pleased to continue his relationship with NCW as a governor to help achieve its objectives. Interests include walking, golf, classic cars and skiing.
Adrian is the headteacher at George Salter Academy in West Bromwich, a large multi-ethnic school with over 1400 students. Prior to this headship he was headteacher at Tenbury High in West Worcestershire. Adrian completed his National Professional Qualification for Executive Leaders NPQEL in 2020 and has recently completed a level 7 Executive Coaching and Mentoring postgraduate. Adrian is a French teacher and can also speak Spanish and conversational Thai having spent two years living and working on the Eastern seaboard of Thailand (some time ago). When not working Adrian is a keen runner and has completed many 10K races and half marathons, albeit quite slowly, including our very own Worcester version. For his sins he is a lifelong Villa fan.
Lisa lives in Worcester and is originally from New York in the United States. She has a background in international public health and spent over 10 years living and working in Pacific Island nations running programmes to promote health and well-being with local communities. She is also Irish through marriage and spent 9 years in Ireland working closely with asylum seekers and refugees where she was able to use her skills to promote positive relationships across diverse communities. She is currently the Head of Department of Health and Well-being in the School of Allied Health and Community, University of Worcester. As Head of Department and Principal Lecturer she is committed to inclusive, student-centred learning and has supported several students over the past 12 years with a variety of learning needs, including 2 graduates from NCW. Her research interests centre around the links between wellbeing and the impact of transition into higher education. She is passionate about ensuring students are involved in decisions regarding their support and adjustments and interacts closely with student services to enable the best outcomes. She values the diversity of the students and staff she works with and actively works to create an inclusive learning/working environment.
Katharine has more than 20 years' experience of working as a Qualified Teacher of the Vision Impaired. She has supported children and young people with VI of all ages in a variety of mainstream and special school settings. For 9 years she was County Lead of the Oxfordshire Vision Impairment Team.  During this time she was the Local Authority representative for the pupils with VI who attended specialist out of county settings and she visited NCW regularly. She is pleased to be maintaining her links with the world of VI education and hopes it will encourage her to keep up her braille skills!
Teacher Governor
I work as part of the NCW Independent living skills team as a teacher of activities for daily living. My role is to equip our 6th form students with the knowledge and skills they need to live independently in the future.  I was a student at NCW from 1989 – 1995 and then returned to my home town of Fareham where I completed a B.Tec in Childhood studies. I went on to work in various preschool settings. I am married with one son and in my spare time I sing in a community choir. I love to read and have been an avid fan of The Archers for the last 30 years. I have worked at NCW since 2014, firstly running the youth club and since 2019 I have thrown myself into my current role which I thoroughly enjoy.  
Staff Governor
Tracey has worked at NCW for 20 years. In her role as Liaison Co-ordinator she works closely with the Marketing team to show potential parents and students what life is like at NCW on a day to day basis. She works with prospective families to plan and organise an assessment for their child and is the point of contact for the families whilst they navigate the funding process. Tracey's liaison role continues during the induction phase whilst the new student settles into NCW. Up until the end of the 2021 academic year, Tracey was the Learning Support Coordinator, managing a team of 14 Learning Support Assistants who deliver planned support for new and existing students to develop their skills to become independent students and adults of the future.