It is our aim that every student at NCW feels part of a happy, safe community where they develop self-belief, are listened to and feel valued.
Social inclusion is a huge part in helping students achieve these goals. It is not uncommon that our students have previously felt isolated before joining NCW, so being able to make friends with like-minded young people and be part of a young community where no one is perceived as 'different' is enormous.
Friendships formed at NCW often last a lifetime, and we are regularly hearing from former students who are still in touch with their peers after moving on from NCW.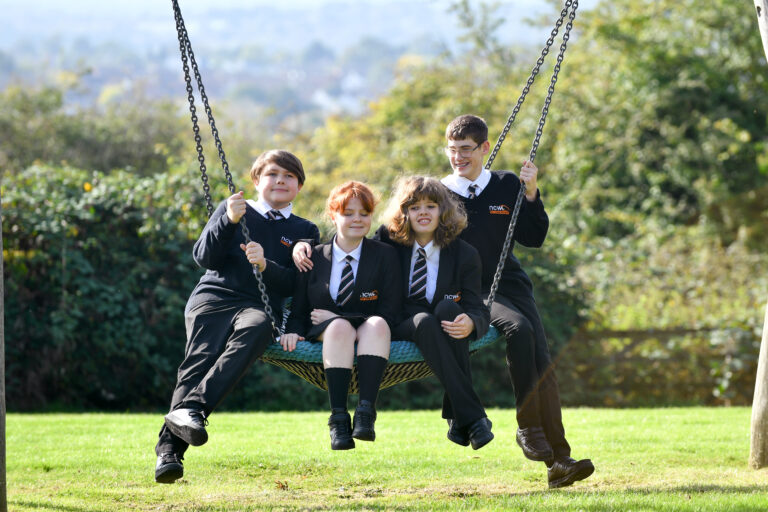 We actively encourage friendships across all years, and bonds are formed between older and younger students who are able to offer support and mentoring. 
For many of the young people who join us this may be the first time in their school career that they can study and learn independently. This creates a sense of freedom for possibly the first time, which is hugely invaluable.
More often than not, it is the chance to do ordinary, everyday things together that our students value most. This can be something as simple as being able to travel around school together, eating meals together both during the school day and in the residential houses, and once our students reach Sixth Form, they love to pop out to local shops, visit the town or go to the cinema with their friends.
Our students love to organise their own parties and discos, which quickly become regular events in the residential houses. There are lots of opportunities to attend events at NCW which our students wouldn't have normally had access to – examples include our Leavers Dinner (or Prom), or annual Sports Day.
We also understand that students have their own friends from their home town. It is encouraged that our young people keep in touch, and with the accessibility of social media, this is easily achieved. Friends outside of NCW are also welcome to visit! 
"I'm really happy and I have lots of friends... what I'm going through at the moment is just brilliant!"
"I have lots of friends - we're all so close it's amazing. We're like sisters really"