In the Sociology department, we start by looking at students own experiences within society, and use these to discuss in more depth the nature of society.
Students have many different experiences within the family, education, religion etc and these provide students with a wealth of sociological knowledge before they even start the course.
The challenges in meeting the needs of students with a vision impairment include:
Grasping chronology within the subject which is important for understanding the development of sociology
The need to understand and interpret graphs and tables
The need to read large amount of information to support the work in the classroom
Lack of the incidental learning which is acquired through sight,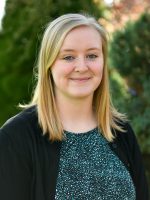 Examples of adaptations for vision impaired students
Students will be involved in planning and conducting different sociological research tasks to help them grasp some of the more difficult methodological concepts involved in carrying out sociological research.
Structured work on developing research skills using resource banks of large print, Braille and electronic materials.
Use of tactile diagrams e.g. graphs and tables.
Textbooks in large print, Braille and electronic versions are available.
A Level:
AQA: Sociology
Sociology AS course content: Education, The Family and Research Methods
Sociology A2 course content: Crime and Deviance, Beliefs and Research Methods